At last i can tell you that Luftslott Records are going to release the Tango Violenzo EP.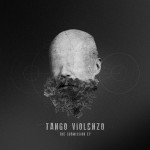 It´s called "The Submission EP" and i'm so psyched for this release. Stay tuned for more news about  Tango Violenzo.
Listen at a short soundclip here.
Release date are set to 2014-07-11. Vinyl 7″ and digital.