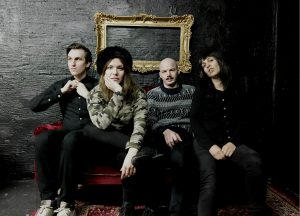 November the 4:th Luftslott Records and Twin Pigs will release their debut album "Chaos, Baby!"
The band started out in Stockholm 2015 and consists of Andreas, Canan, Erik and Klara. Semi-veteran punks who previously played in Gamla Pengar, Tiger Bell, Inkvisitionen and Besserbitch. With songs about Donkey Kong, activism, burning flags, to have an ambivalent relationship with the internet, The X-Files, Stanley Kubrick and devil worship is this exactly what you can expect and know you need from a punk band 2016.
First single "Got Enough" will be released the 16th of September.
Hardcore punk as it best!