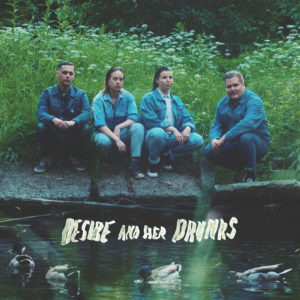 DESIRE AND HER DRUNKS has been described as one of Sweden's bumpiest punk bands right now.
With members from the Hotet, Skjut Dig and Government Abuse, the band is a cultural collaboration between Värmland and Norrbotten in the middle of central Gothenburg. It's messy, it's widespread, it's puckered punk in English that is too punk before and too rock for punk.
Their debut is called DENIM and released the 17th of April.
Get yourself some enjoyment in these times and buy their record, Click here!